In the past couple of months we have been working hard on consolidating all the information about Castor EDC and rebuilding our online manual to help you finding the relevant information even faster. All of the articles and resources from our old manual can be found
here
.
Features of this new knowledge base include:

A significantly improved search functionality, to help you find fast exactly what you're looking for.

Live chat to help you get even faster answers to your questions if you cant find it in the manual.

Quick access to all recorded webinars.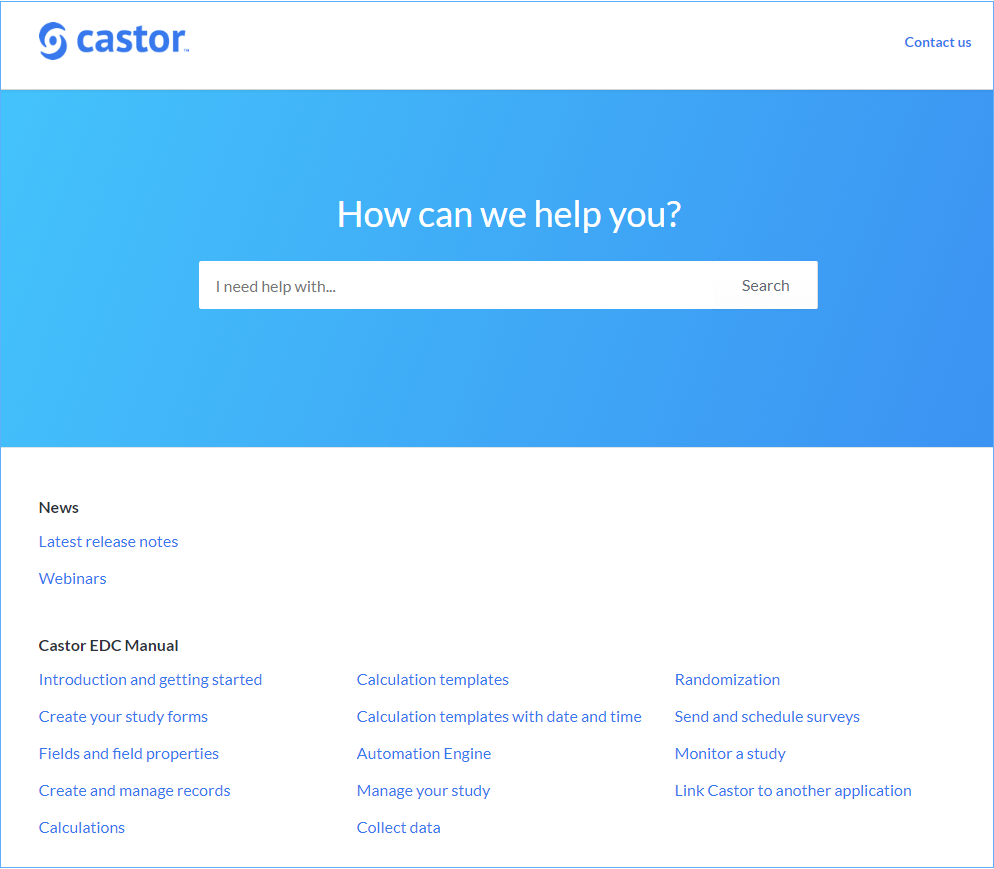 We are still polishing a few things here and there so if you notice something that we may have missed, please let us know at
support@castoredc.com
.